Hey, hey! It's Sunday again which means time to share the funnies :) This is my favorite post each week because I get to share a few things that I find hilarious....even if no one else does.
In celebration of St. Patty's Day I had to throw in a few of these :)
If you haven't linked up for Sunday Funnies yet, do it! Do it now! And hop on over to
Kara's blog
and give her some love (she's the brains behind this awesome link-up).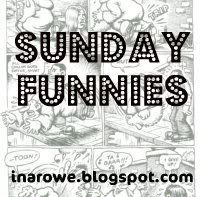 Have a fabulous Sunday and
smile
:)
XOXO,
Ashley